Pneumo-Protective Effects of Palm Tocotrienol and Carotene Complex in Pulmonary Fibrosis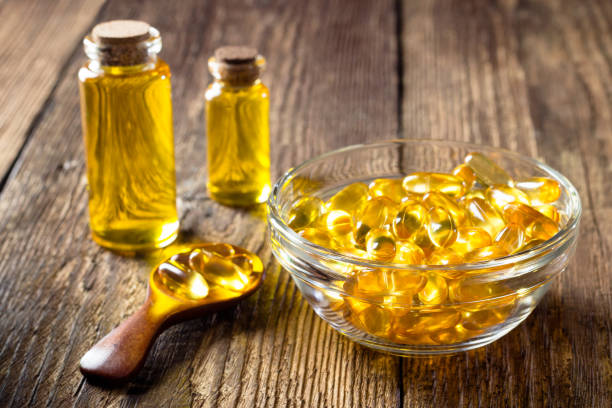 March 29th, 2022 – New York, USA – Tocotrienol and carotene from palm fruits are important pneumo-protective agents against pulmonary fibrosis (PF) by restoring the antioxidant capacity and inhibiting pro-inflammatory cytokines. Histopathological findings revealed that palm tocotrienol and carotene complex treatments significantly ameliorates BLM-inducted lung injury, as reported in a recent study published in Nutrients by a team of researchers from Southeast University and the Malaysian Palm Oil Board Institute in China. PF is a chronic, progressive and ultimately terminal disease caused mainly by bacterial or viral infections. Recently, varying degrees of PF have been reported in post-COVID-19 patients.
In this study, lung fibrosis-induced Sprague-Dawley (SD) Rats were supplemented with either saline, palm tocotrienol complex (50, 200mg/kg body weight per day), palm mixed carotene complex or a combination of palm tocotrienol (200mg/kg body weight per day) and carotene (10mg/kg body weight per day) for 28 days. The therapeutic efficacy of palm tocotrienol and carotene against Bleomycin (BLM)-induced lung fibrosis was investigated via the modulation of TGF-β/Smad, PI3K/Akt/mTOR, and NF-κB signaling pathways.
Both palm tocotrienol and palm carotene treatments were found to significantly restore the BLM-induced alterations in anti-inflammatory and antioxidant functions. The treatments appeared to show pneumo-protective effects through the upregulation of antioxidant status, downregulation of MMP-7 and inflammatory cytokine expressions (IL-1β, IL-6, MPO, TGF-β1, and TNF-α), oxidative stress (MDA), and extracellular matrix (HYP and MMP- 7) and reduction in collagen accumulation.
These histopathological findings further confirmed that the supplementation of palm tocotrienol and carotene complex significantly attenuate BLM-induced lung injury or pulmonary fibrosis in rats. This is the first ever report that demonstrates that palm tocotrienol and carotene complex have a preventive role against BLM-induced PF in rats. The researchers concluded that palm tocotrienol and carotene complex may be a novel therapeutic compound to mitigate or attenuate PF.
 "We are encouraged by these new findings, since it is the first ever study that shows the potential of palm tocotrienol and carotene complex in the restoration of the antioxidant capacity in the lung and the inhibition of inflammatory cytokines as well as amelioration of lung injury. These results imply that these palm phytonutrients are synergistic in their action and may be useful as dietary supplements for post COVID-19 patients and pulmonary or lung health. Of course, this needs to be confirmed by clinical research." said by Dr. Guiju Sun, the lead researcher.
"Numerous reports presently reveal that a severe COVID-19 infection increases the risk of pulmonary fibrosis which is more common in persons with comorbidities such as diabetes, hypertension or cardiovascular disease. There is still no cure for PF. Thus, this new study is a welcomed news in the post COVID-19 era as we move into the endemic phase in dealing with it," added Dr. Ariati Aris, Scientific Affairs Specialist at PhytoGaia.
"This finding adds to the growing scientific evidence that tocotrienol and carotene (extracted from palm fruits) are both synergistic in exerting powerful antioxidant and anti-inflammatory properties. PhytoGaia's TocoGaiaTM (Tocotrienol) and CaroGaiaTM (Carotene) are available in various forms to cater to different delivery systems such as softgel capsule, tablet, 2-piece gelatin capsule, functional foods and drinks. We look forward to working with brand owners in formulating science-driven products or multi-vitamins for antioxidant, lung and immune enhancement," commented Mr Bryan See, Vice President of PhytoGaia.
References
Lu, Y. et al. (2022). Potential "Therapeutic" Effects of Tocotrienol-Rich Fraction (TOCOTRIENOL) and Carotene "Against" Bleomycin-Induced Pulmonary Fibrosis in Rats via TGF-/Smad, PI3K/Akt/mTOR and NF- B Signaling Pathways. Nutrients, 14, 1094.
George, P.M. et al. (2022). Pulmonary fibrosis and COVID-19: the potential role for antifibrotic therapy. The Lancet Respiratory Medicine, 8:807-15.