Tocotrienols May Improve Cognitive Functions in Alzheimer's Disease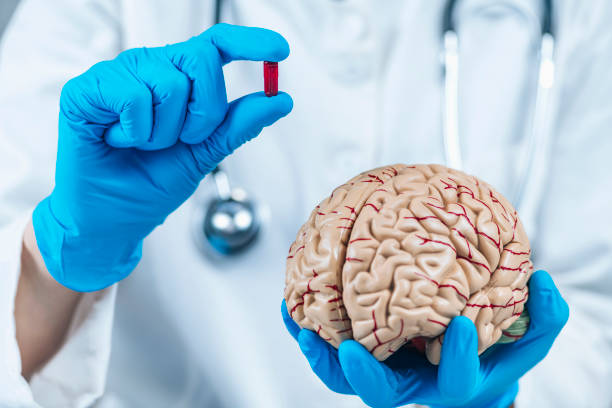 April 18th, 2022 – New York, USA. Different vitamin E analogs show different effects on beta-amyloid aggregation, oligomerization and disaggregation in an Alzheimer's Disease (AD) model. A recent study, published in the journal Biochemistry and Biophysics Reports, reveals the individual effects of alpha-tocotrienol (α-T3) and gamma-tocotrienol (γ-T3) as well as alpha-tocopherol (α-TOC – regular vitamin E) in reducing beta-amyloid aggregation and thereby enhancing cognition in an in-vitro fibril model of AD1.
Alzheimer's disease is the most common cause of dementia in the elderly. One of the neuropathological hallmarks of Alzheimer's disease (AD) – causing neurodegeneration and consequent memory deterioration, and eventually, cognitive decline – is amyloid-β (Aβ) aggregation forming amyloid plaques. It is a progressive neurodegenerative disorder that affects the memory and cognitive function of an individual.
The two neuropathological hallmarks of AD are the accumulation of beta-amyloid (Aβ) peptides to form senile plaques, and the hyperphosphorylation of tau protein to form neurofibrillary tangles in the neurons. They both lead to neuronal dysfunction and eventually to impaired cognitive performance. Vitamin E, especially tocotrienols has been intensively examined, owing to its powerful antioxidant capabilities and the biological feasibility of its potential role in preventing the degenerative processes of AD1,2,3&4. 
In this study, a team of researchers at the Shiga University of Medical Science and Showa School of Medicine, Japan used human Aβ1-42 peptide to examine the effects of alpha-tocopherol, alpha-tocotrienol and gamma-tocotrienol at various concentrations on Aβ42 aggregation. They further investigated the disaggregation effect of these vitamin E analogs on preformed Aβ42 fibrils (the major component of amyloid plaques in Alzheimer's disease brains).
This remarkable study shows that α-T3 and γ-T3 reduce Aβ aggregation at a very low 10 μM concentration but not α-TOC. Furthermore, both α-T3 and γ-T3 were capable to significantly disaggregate preformed Aβ42 fibrils while α-TOC does not at such low concentration. These results confirmed prior studies by Yatin et al.5 and Yang et al.6 Among the vitamin E analogs studies, γ-T3 seems to have the broadest beneficial effects as it reduces Aβ aggregation, disaggregates preformed fibrils and reduces Aβ oligomerization, which ultimately leads to improved neuronal functions and eventually, enhanced cognitive performance.
"There is a rapid growth in the number of people suffering from Alzheimer's disease throughout the world, and it's the most frequent cause of dementia in Western societies. It's important to find ways such as supplementation of tocotrienols to mitigate the progression of AD, especially at its early stage. This current research is the first to reveal that specific tocotrienol analogues such as α-T3 and γ-T3 have a direct effect on Aβ aggregation and fibril formation. The findings shed light on tocotrienols' possible relevance in the development of potential therapeutic agents for AD," said Dr. Ariati Aris, Scientific Affairs Specialist at PhytoGaia.
"Tocotrienols were reported 1000 times more potent than tocopherol in protecting neuron cells from toxin challenges in 2000. I am encouraged to read that this new study further consolidates tocotrienols' brain protective effect with its ability, at very low concentration to breakdown the beta-amyloid plaques while the common alpha-tocopherol doesn't. And this could be the potential reason that explains the finding that high plasma levels of tocotrienols are associated with a reduced risk of Alzheimer's disease in old people, published by researchers at the Karolinska Institute and Perugia University7,8,9&10. We now know that each form of vitamin E (tocopherols and tocotrienols) especially tocotrienols, is required for preserving cognitive functions, especially in the elderly. Subjects with AD and Mild cognitive impairment (MCI) have very low tocopherols and tocotrienol levels, thus further strengthening the association of full spectrum vitamin E with cognitive health," added Mr. Bryan See, Vice President of PhytoGaia.
References