Squalene may reduce proteinuria level in patients with type 2 diabetes mellitus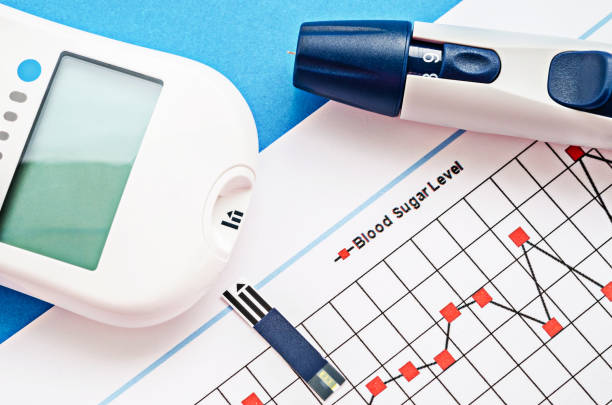 July 25th, 2022 – New York, USA. Squalene's potent oxygen scavenging and anti-inflammatory characteristics have recently been acknowledged as having positive effects on human health. Squalene can be consumed either through food or as a supplement. It has been shown that squalene, with its antioxidant and anti-inflammatory properties, can protect various cells in the body against oxidants and reactive oxygen species (ROS)1.
A recent human clinical study found that squalene is effective in lowering proteinuria in type 2 diabetes patients. In this collaborative study, a team of researchers from the Tehran University of Medical Science and Georgia Institute of Technology as well as the University of California, San Diego recruited 150 patients to assess the effect of squalene serum consumption2. They underwent an 84-day study period, including 14-day interval assessments. This study included a healthy control group, a diabetic control group, and a diabetic group that consumed 200, 400, and 600 mg of squalene daily. They monitored the trends in squalene consumption and average proteinuria levels.
All the 3 groups supplemented with squalene shows a reduction in proteinuria level. The group with daily 200 mg and 400 mg squalene were shown to have a 10.83% and 16.14% reduction respectively, while the group with daily 600 mg squalene had the highest reduction of 25.81%, compared to the diabetic control group. A higher dose of squalene serum consumption was associated with a greater level of decrease in proteinuria, pointing to a significant correlation to squalene dosage amount. Additionally, there were also substantial beneficial changes in other health-related parameters, such as systolic and diastolic blood pressure, blood urea nitrogen (BUN), albumin, transforming growth factor beta 1 (TGFbeta1) and creatinine levels. All the parameters showed an overall significant trend of reduction throughout the duration of the clinical study.
In prior studies, the creatinine index was effectively used as a preliminary proteinuria screening tool. The results from this particular study supported the association between creatinine and proteinuria as all of these markers displayed a similar trend of decreasing average values.
"Diabetes mellitus is a growing epidemic and is the most common cause of chronic kidney disease (CKD) and kidney failure. Proteinuria is one of the main indicators of renal impairment, especially in people with diabetes. This finding suggests that squalene could be an effective approach to manage the proteinuria level. Of course, this needs to be confirmed by larger clinical trials," said Dr. Ariati Aris, Scientific Affairs Specialist at PhytoGaia.
"I am encouraged by this study where supplementation of squalene may potentially help us maintain overall health and well-being. It adds to the growing body of scientific evidence that squalene holds a myriad of unique health benefits. In this regard, I look forward to working with brand owners in formulating products with our STGaiaTM, a natural plant squalene with tocotrienols/tocopherol complex, the first of its kind in the market to address such overall health," added Mr. Bryan See, Vice President of PhytoGaia.
References
Warleta, F. M. et al. (2010). Squalene protects against oxidative DNA damage in MCF10A human mammary epithelial cells but not in MCF7 and MDA-MB-231 human breast cancer cells. Food and chemical toxicology 48(4):1092-1100.
Mirmiranpour, H. et al. (2022). The effect of squalene on proteinuria in patients with type 2 diabetes mellitus. Bioactive Compounds in Health and Disease 5(6): 117-135.