US Pharmacopeia Published Monograph for Palm Oil Tocotrienols and Tocopherols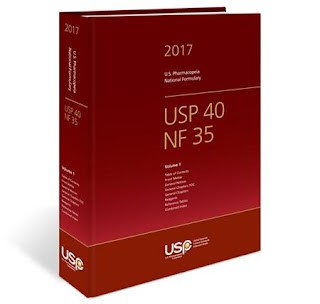 Sept. 19th, 2022 – New York, USA. The United States Pharmacopeia (USP) has officially published the Palm Oil Tocotrienols and Tocopherols Monograph on August 1st, 2022, under Non-Botanical Dietary Supplements.
The United States Pharmacopeia-National Formulary (USP-NF) is recognized as an official compendium of the United States by the Federal Food, Drug and Cosmetics Act (FFDCA). The USP's publicly available monographs are meant to be used by regulators, public health authorities and including dietary supplement companies to verify the quality expectations and standards of an ingredient or product and thereby public's trust and confidence.
The USP Monograph defines the products it covers and specifies the labelling, packaging and storage standards that must be met by each product. The specification is made up of acceptance criteria, evaluation procedures and validated tests. In general, USP Monograph sets the gold standard in the industry for a particular product or ingredient vis a vis quality, strength, purity and safety.
"I was personally involved in this journey of setting up the monograph. As such, I am very pleased and grateful that the US-NF Pharmacopeia has developed the palm oil tocotrienols and tocopherols with this official USP-NF monograph. This monograph clearly established the gold standard for Palm Oil Tocotrienols and Tocopherols in the industry in providing official testing guidelines for the identification, strength, quality, safety and purity of a Palm Oil Tocotrienols and Tocopherols product", said Mr. Bryan See, Vice President of PhytoGaia.
Based on the USP Monograph, Palm Oil Tocotrienols and Tocopherols consist mainly of a mixture of α-, β-, γ-, and δ-tocotrienols and α-tocopherol derived from the oil from the mesocarp of fruits of Elaeis guineensis Jacq. (Family Arecaceae). β-, γ- and δ-tocopherols may be present in minor amounts. It also consists of phytosterols and squalene, which are naturally present in palm oil.
"For nutraceuticals companies in particular, the USP-NF monograph is the most comprehensive source for ingredient or product quality standards. USP is committed to increasing the confidence in the industry as well as safeguarding of public safety and health. We are delighted that USP-NF has developed and published this monograph for Palm Oil Tocotrienols and Tocopherols, which will be beneficial in ensuring the quality of dietary supplements with tocotrienols", said Dr. Ariati Aris, Scientific Affairs Specialist of PhytoGaia.
In term of research on tocotrienols (touted as Super Vitamin E), Palm Oil Tocotrienols and Tocopherols Complex is the most clinically-researched, with more than 40 published human clinical papers. These human studies have reported clinically-supported evidence that Palm Oil Tocotrienols and Tocopherols complex (or more commonly known as Palm Tocotrienols/Tocopherol Complex of Palm Tocotrienol Rich Fraction) promotes healthy liver function (vis a vis fatty liver), support cardiovascular health, neuroprotection, maintain skin health and hair growth etc.