Alpha-carotene is positively associated with muscle strength in older adults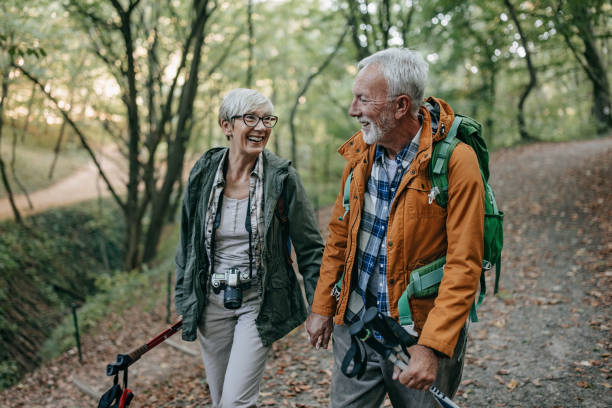 December 20th, 2022 – New York, USA. Our body will endure increased oxidative stress and declined muscle strength as we age due to increased reactive oxygen species. The loss of muscle strength in older adults lead to increasing risk of fractures, falls and a decrease in their ability to perform daily tasks. A team of Brazilian researchers from the Federal University of Uberlandia investigated the association between serum antioxidants and muscle strength among older people in the United States and found that serum alpha-carotene was positively correlated with muscle strength1.
The study, which was published in the journal Antioxidant, involved 1172 US-based adults between the ages of 50 and 85, including 627 men and 545 women. It was a cross-sectional study that examined the relationship between serum antioxidants and muscle strength in older people using data from the National Health and Nutrition Examination Survey (NHANES) during 2001–2002. They assessed serum antioxidant levels of vitamin E, retinol, α-carotene, trans-β-carotene, cis-β-carotene, β-cryptoxanthin, lutein/zeaxanthin combination and trans-lycopene in the blood. The muscle strength was assessed by evaluating peak isokinetic knee extensor strength and dietary consumption analysis was carried out using the USDA food and nutrient database.
The key finding of this study was that serum α-carotene levels, but not other antioxidants, were positively correlated with muscle strength in older adults. The finding shows that the right type of antioxidant may be significant in its relationship with muscle strength.
"Although α-carotene and β-carotene are chemically related, some research indicates that α-carotene may have a greater potential antioxidant effect. For example, an in vivo investigation revealed that α-carotene appears to suppress human neuroblastoma cell proliferation about 10 times more than β-carotene. As such, the right antioxidant intake seems to be important for muscle strength, which reinforces that older adults should consume adequate servings of fruits and vegetables with high alpha-carotene. The results found can be extrapolated to the population of the United States, since this is a representative sample", the researchers concluded.
"The gradual loss of muscle strength among elderly people is a normal condition of the ageing process. However, if this is not taken care of earlier, it can lead to serious problems in our daily life, which will eventually require more care, greater attention and financial assistance", said Dr. Ariati Aris, Scientific Affairs Specialist at PhytoGaia.
"A simple and cost-effective way to maintain healthy muscle strength is to live a healthy lifestyle, exercise and consume more antioxidants such as alpha-carotene-rich diet like carrots and palm. However, diet alone is not sufficient or challenging to attain and sustain a high enough level of alpha-carotene. As such, dietary supplementation with alpha-carotene or multi-vitamin high in alpha-carotene may be the answer as a dietary measure to reduce the variables risk due to the loss of muscle strength", added Dr. Ariati Aris.
"PhytoGaia's CaroGaiaTM is a natural plant-derived mixed carotene with the highest alpha-carotene in the market. What is most interesting is that the composition of carotenoids in palm carotene (CaroGaiaTM) is exactly the same as found in carrots. As such, CaroGaiaTM is the best source of carotene (or pro-vitamin A)  for companies or brand owners who are interested in formulating a multi-carotenoid or a synergistic combo product for healthy muscle function and strength", added Mr. Bryan See, Vice President of PhytoGaia.
Reference
Bruno, RR et al. (2022). Serum α-Carotene, but Not Other Antioxidants, Is Positively Associated with Muscle Strength in Older Adults: NHANES 2001–2002. Antioxidants. 11(12):2386.