The Impressive Cosmeceutical Benefits of STGaiaᵀᴹ for Beautiful Skin and Gorgeous Hair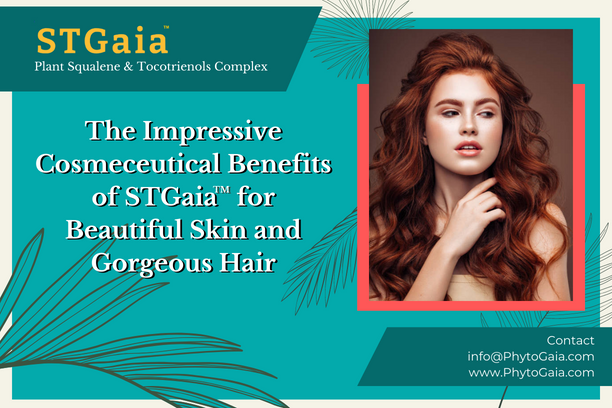 Everyone loves to have beautiful skin and hair. STGaiaTM is a new and novel synergistic combo of natural plant squalene and tocotrienols complex. It is the first of its kind on the market exclusively developed for oral and topical usage in promoting healthy skin and hair.
Squalene and tocotrienols in STGaiaTM are extracted from sustainably-sourced palm fruit without the use of any harmful solvents and chemicals as well as the non-biodiesel route. STGaiaTM is free of carcinogenic contaminants such as Dioxins, Polycyclic Aromatic Hydrocarbons (PAHs), and Benzo[a]Pyrene (BaP) and comply with European legislation (Commission Regulation (EU) 2015/1933).
Download here to learn more.