Beneficial Effects of Tocotrienol on Irradiation-induced Intestinal Injuries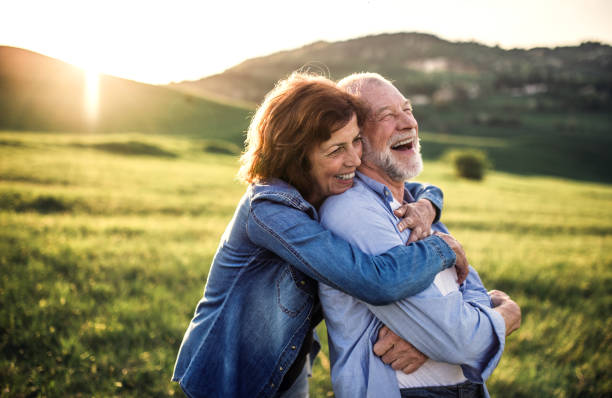 May 2nd, 2023 – New York, USA. Exposure to ionizing radiation, whether from medical treatment or accidents, may result in acute radiation syndrome that is associated with gastrointestinal (GI) disturbances which can result in intestinal haemorrhage and even death. Two recent studies demonstrated that Gamma-Tocotrienol (GT3) with its potent antioxidant activity and its ability to accumulate in endothelial cells, shows potential benefit in minimizing the severity of intestinal tissue injury induced by ionising radiation exposure.
A recent study published in the journal Antioxidants has demonstrated the potential of Gamma-Tocotrienol (GT3) in expediting gastrointestinal (GI) recovery in nonhuman primates (NHPs) exposed to radiation doses of 12 Gy partial-body irradiation (PBI) using X-ray from a linear accelerator (LINAC). NHPs are considered a useful model for research on human acute radiation syndrome (ARS) as they are closest to humans due to their genetic homology and pathophysiology.
In this study, a group of researchers at the University of Arkansas for Medical Sciences (USA) subjected sixteen rhesus macaques (Macaca mulatta, Chinese sub-strain, 8 males and 8 females) to a radiation dose of 12 Gy PBI with 5% bone marrow sparing (BM). The NHPs were divided into two groups (eight NHPs each), where one group received 37.5 mg/kg GT3 and the other received the corresponding vehicle subcutaneously in the dorsal scapular region 24 h prior to radiation exposure. The blood and intestinal tissue were collected on various days of post irradiation for histopathology and biomarkers analysis.
In both vehicle and GT3-treated groups, morphometric analysis from this study revealed that PBI significantly reduced mucosal surface length at day 7. This outcome was in line with their previous finding in NHPs exposed to 12 Gy total body irradiation (TBI) using gamma rays2. In this remarkable study, GT3 was associated with increased crypt survival at day 4 and exhibited the potential to regulate progenitor cell survival in the small intestine at an early time point.
PBI induced a time-dependent significant decrease in plasma citrulline levels in both vehicle- and GT3-treated groups which persisted until day 7. The drastic reduction in plasma citrulline levels were noted as early as day 4 post-irradiation. The GT3-treated group also showed an increase in Ki-67-positive cells, when compared to the vehicle group at day 4. Furthermore, there is a significant decrease in plasma citrulline levels in both vehicle- and GT3-treated groups by day 4 which lasted until day 7 (latest time point examined in this study), indicating a reduction in intestinal epithelial cell mass. The findings suggest that GT3 has a significant beneficial effect on intestinal injury recovery.
"Nowadays, radiation therapy is a commonly used treatment for a wide variety of cancers. The GI system is among the most radio-sensitive organs in the body. However, pharmacologic strategies for preventing or treating radiation-induced intestinal injury are currently very limited. The findings of this exceptional study provided insight into the potential value of tocotrienols in the development of potential natural phytonutrients for the development of efficient radiation medical countermeasures. Of course, this should be further strengthened with more in-depth research", said Dr. Ariati Aris, Scientific Affairs Specialist at PhytoGaia.
"Tocotrienols, or 'Super Vitamin E,' have long been recognized for their powerful antioxidant properties. This groundbreaking study provides new evidence that tocotrienols may also have radioprotective properties, offering hope for a new potential weapon in the fight against radiation-induced injuries. Tocotrienols, especially Gamma-Tocotrienol can be found in a variety of foods, but are most abundant in palm fruits. At PhytoGaia, we have harnessed the power of tocotrienols in our naturally, sustainably sourced product namely, TocoGaiaTM. TocoGaiaTM is available in various forms for different delivery dosages. Brand owners can incorporate our TocoGaiaTM in a range of formats and delivery dosages, including softgels, gummies, hard-capsules, tablets and functional foods/drinks", added Mr. Bryan See, Vice President of PhytoGaia.
References
Garg, S. et al. (2022). Effects of Gamma-Tocotrienol on Partial-Body Irradiation-Induced Intestinal Injury in a Nonhuman Primate Model. Antioxidants, 11(10), 1895.
Garg, S. et al. (2022). Effects of Gamma-Tocotrienol on Intestinal Injury in a GI-Specific Acute Radiation Syndrome Model in Nonhuman Primate. International Journal of Molecular Sciences, 23(9), 4643.